Paris

Topic of the seminar
Cross border and pan-European pensions: The French perspective (The event will be held mainly in French)
Retraites transfrontalières et pan-Europénnes: La perspective française (participation gratuite)
Venue (Lieu)

Centre Culturel Irlandais
5, Rue des Irlandais, 75005 Paris
When (Date)
09:00 – 13:00, 8th October 2018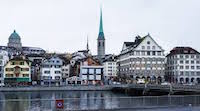 Zurich

Topic of the seminar
Cross Border and Pan-European Employee Benefits: A Swiss viewpoint
Venue
Zurich Development Center, Keltenstrasse 48, 8044 Zürich
When 
14:00 – 18:00, 25th October 2018
Click here to download the agenda
If you'd like to attend the seminar, please send us an email to: info@cbba-europe.eu

Brussels

Annual CBBA-Europe conference
Follow up of the last CBBA-Europe conference of December 6, 2017.
The first day will be entirely dedicated to pension funds. The second, to healthcare and other social benefits.

Venue
EU district, Brussels
When 
27th and 28th November 2018

The launched event
The launched event of CBBA-Europe Cross-border and Pan-European Pensions: Why We Do Support Them was organized in Brussels on 6th December. Decision makers, supervisory authorities, employee benefits providers, sponsor undertakings, trade unions, financial investors, academic experts were invited to give their views. Guest speakers of the conference were Gabriel Bernardino, Chairman of the European Insurance and Occupational Pensions Authority (EIOPA); and Phyllis Borzi, former Obama Administration's Assistant Secretary for Employee Benefits Security of the US Department of Labor has attend as well. Mrs Borzi was one of the biggest experts on pensions in the United States, and drafted part of the US legislation on both pension funds and healthcare (the so-called Obamacare).
More than 110 people took part to the event.
*Dear user, thank you for registering to our event.
We inform you that your name will be inserted in a waiting list, because we've already attained the maximum number of delegates supported by the conference room.
We'll contact in some days in order to inform you if any place got free in the meantime.